Sofradim Production (Medtronics)
How does an industrial company involve its production teams in internal communications ?
Discover through this testimonial how the collaborative solution adresses the needs of engaging and informing the production employees at Sofradim Production company.
The company
Sofradim
P
roduction
Sofradim Production is a subsidiary of the Medtronic group, specializing in parietal implants. It currently employs 270 people at its Trévoux site in Ain, France. With numerous production teams, a 3x8 work schedule, and disparities in information access, it was challenging to establish effective internal communication that would impact the entire staff.
The paper display in the hallway or break rooms was not updated instantly and required considerable time between layout and printing. Furthermore, the emails sent on a daily basis did not reach all teams.
270 employees
51% of employees in production
Industry sector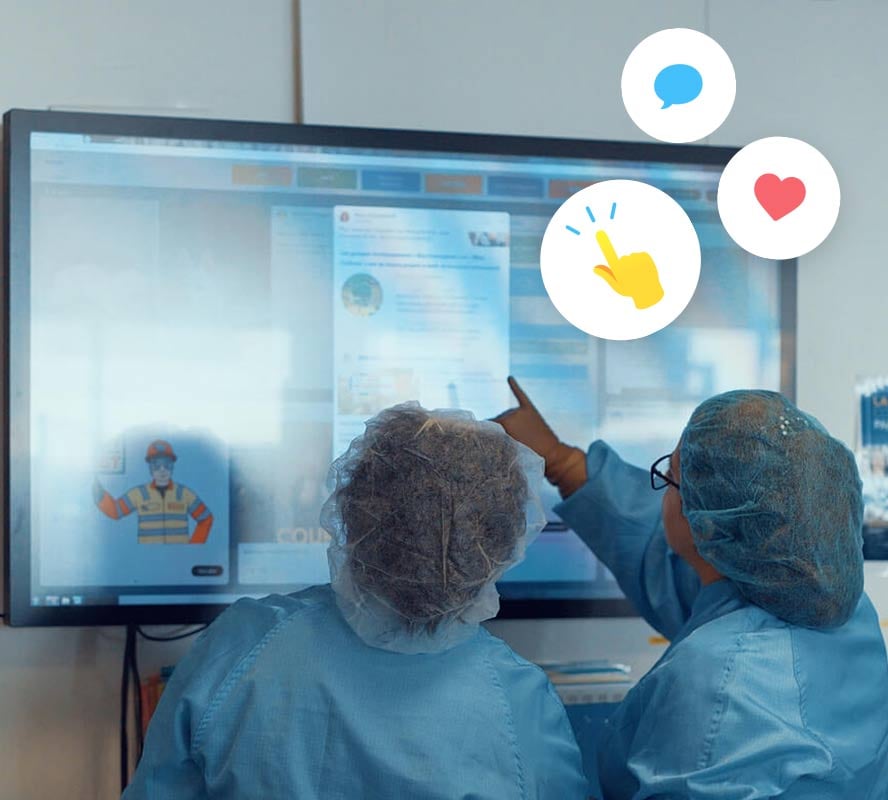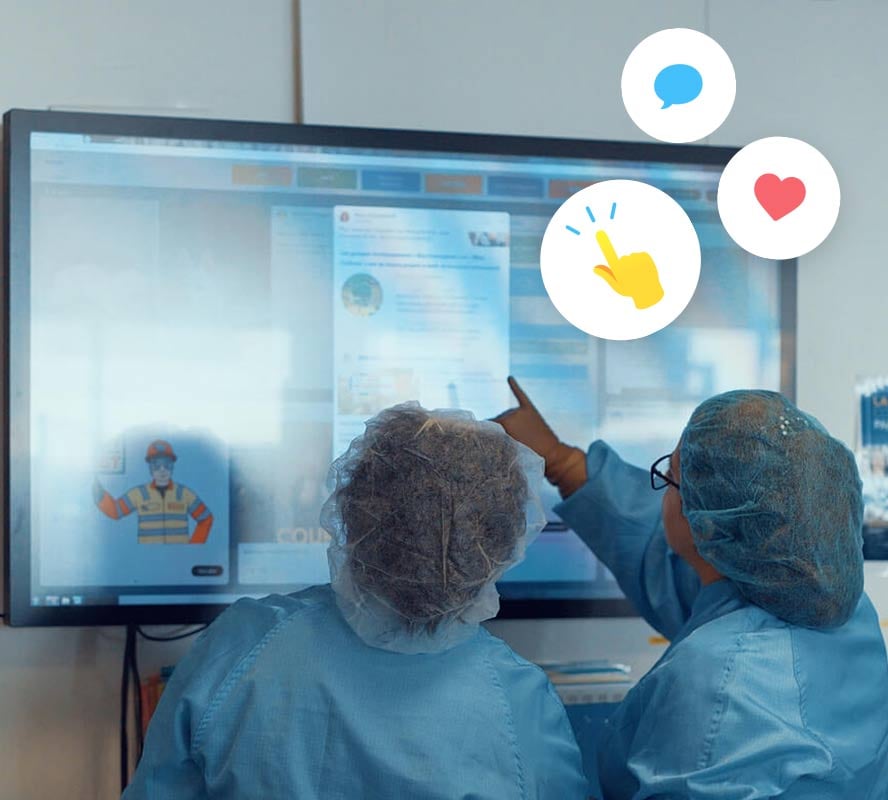 A need for cross-functionality and inclusivity
At the time, the company was facing a challenge: internal communications were only top-down and bottom-up.
But how can you share information in real time with employees who do not have access to a computer at their workplace? How can we succeed in creating stronger connections between teams? How can we get them involved in their working lives?
They then thought of implementing an internal communication tool that is both user-friendly and convivial. Steeple was chosen to distribute information in high-traffic areas, in the many production areas, in the cafeteria and more.
The results of implementing Steeple
72%
of employees
registered
1,5
posts per day
on average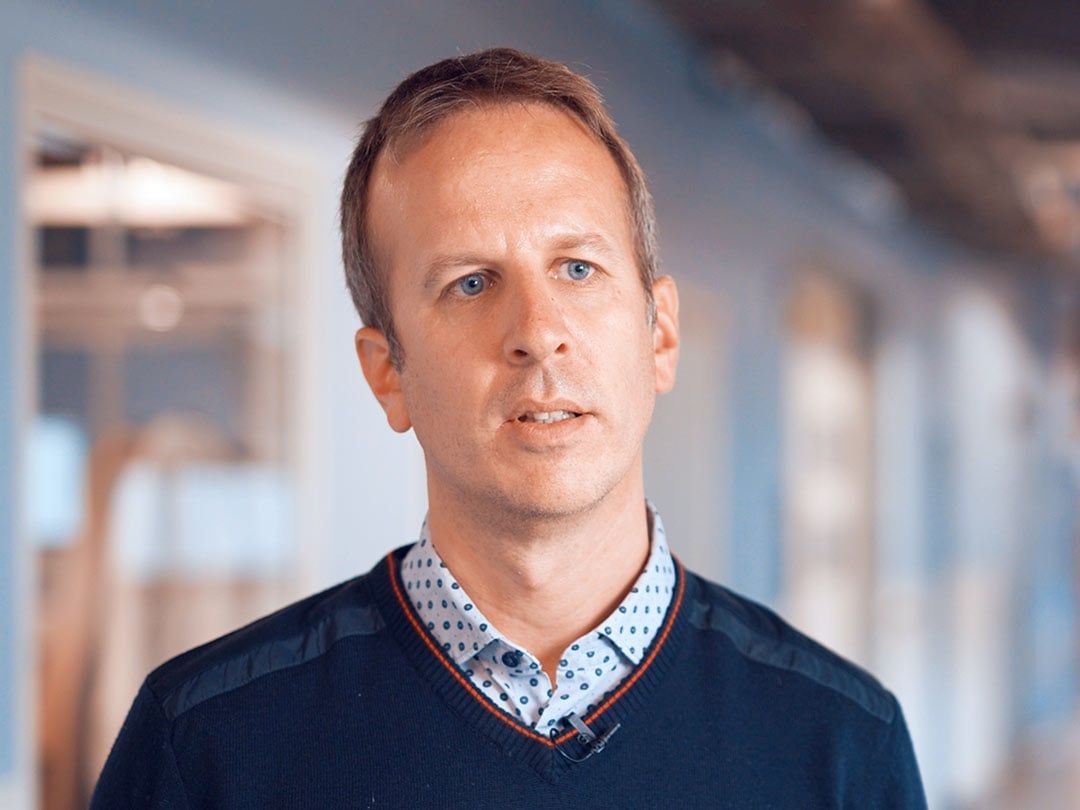 Thanks to the touchscreens installed in the various production areas and in the break room, the teams are now instantly informed about company news: new hires, departures, photos of finished products, safety-related messages, and more.
Guillaume Tabart, Operational Excellence Manager (Opex)
Inclusion of production employees
Access to information is open to everyone. Anyone can share posts accompanied by text, photos, videos, etc.. With its manufacturing activity, the company wanted to involve its managers in sharing production achievements with the aim of highlighting the know-how of their teams.
Employees appreciate knowing what is happening in the various production areas, learning about other professions, having access to safety-related prevention messages and thus avoiding risks.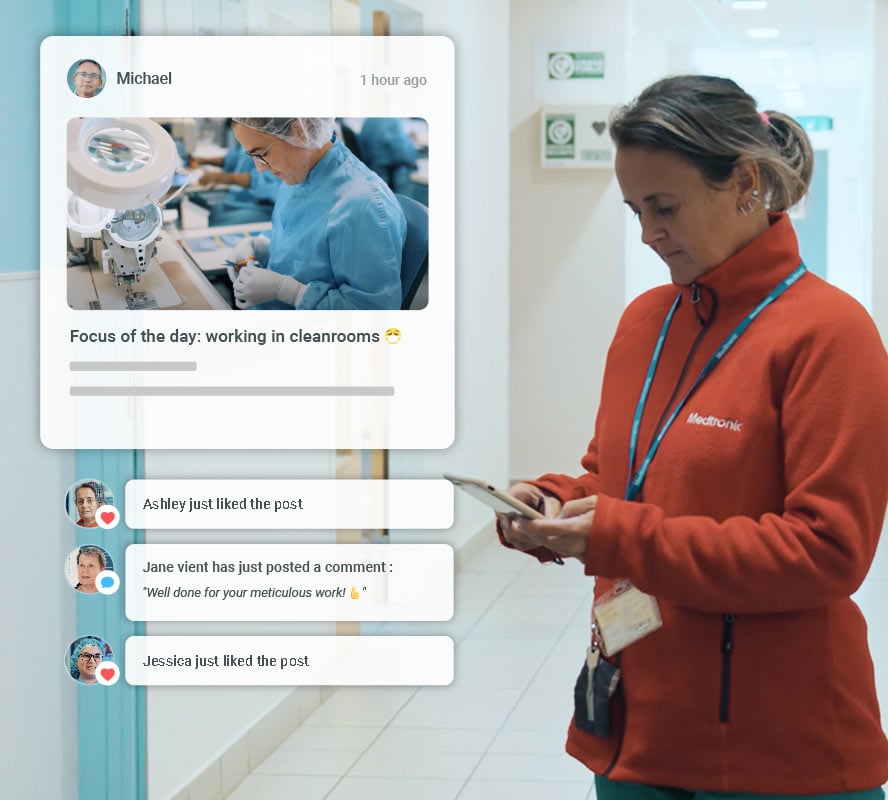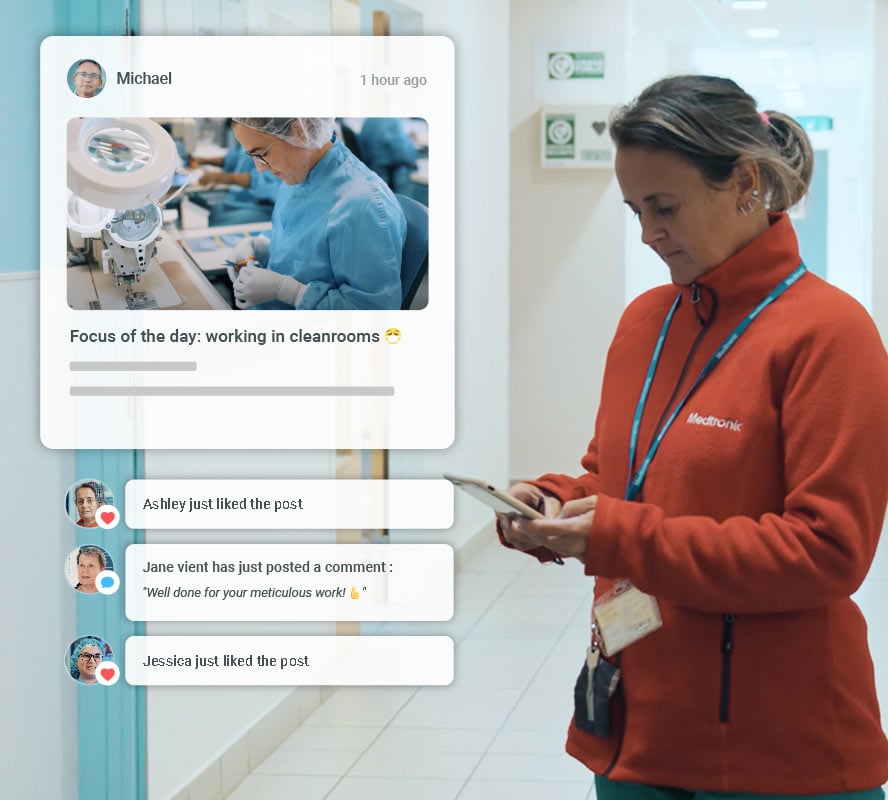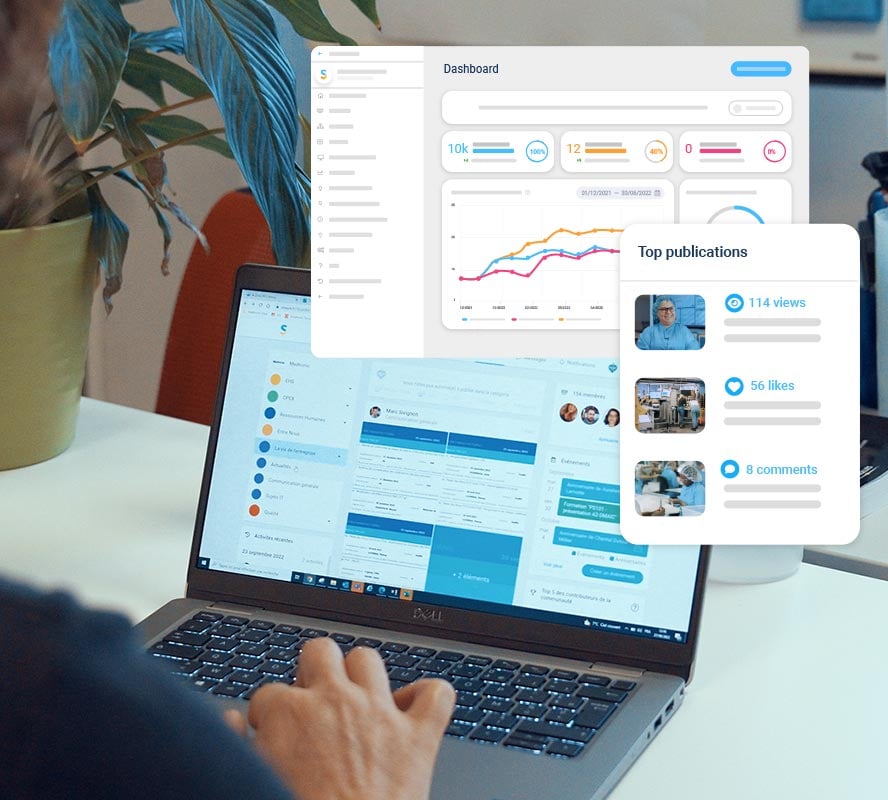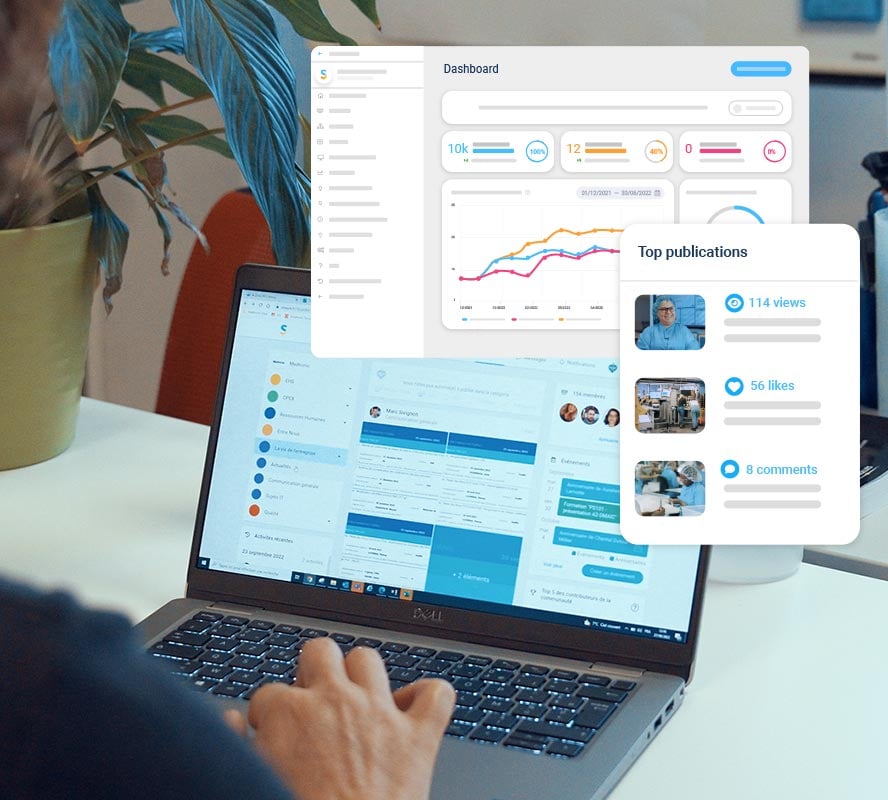 Improved well-being at work
The information is accessible to everyone, without exception. Employees even highly appreciate certain topics: quality, safety, environment, HR news, upcoming training sessions, etc. They have quickly embraced the game of commenting, liking, and mentioning a colleague.
According to a recent survey distributed internally to all its staff, the company found that internal communications are more effective and more accessible, and that employees appreciate the fact that information is distributed in real time.
Visibility, interaction and sharing between departments
Popular features
Sofradim Production goes much further with the collaborative tool.
For example, implementing sports prediction modules and sharing the match results of favorite teams serve as a lever to unify the staff.
The Between Us section allows you to forge closer links by sharing car-pooling announcements and housing tips.
Surveys provide an opportunity for QHSE teams to raise awareness among employees of the risks of accidents.
Discover other client testimonials
Ready to reinvent your internal communications ?
Discover all the features of Steeple in a personalised demonstration.