How does a transport company mesure effectiveness of its internal communications ?
Through the testimony of Ophélie Lagranderie, Internal Communications Manager at Le Roy Logistique, discover how the company found the solution to better share information and measure its internal communications.
The company
Le Roy Logistique
Le Roy Logistique is a national and international transport organiser and provider of customised logistics solutions. The company has 22 branches where its transport, logistics and support teams are located.
Various communication channels had been set up to inform all staff, but the information was drowning out. So a solution had to be found to get the information across to all the teams.
600 employees
40% of employees not connected
Transport sector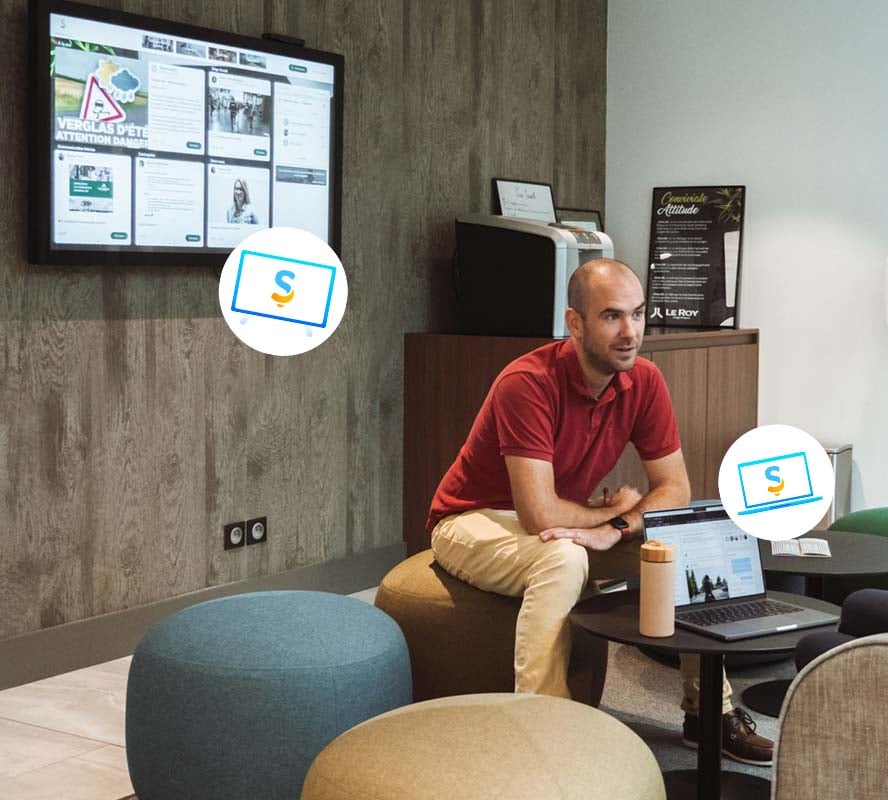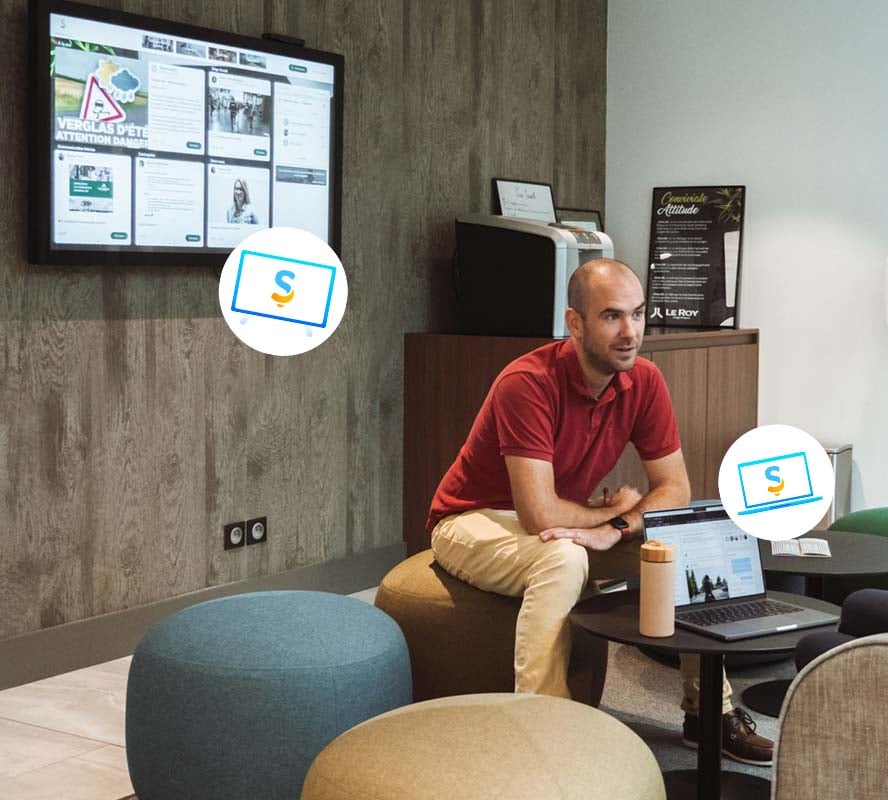 A major
need

for

effective information
Until now, the company had two communication channels to inform its employees: emails and the paper notice board. However, the information conveyed was not always read and updated in real time.
So, there were several issues: a lack of visibility on news updates and a lack of employee engagement.
The results of implementing Steeple
99%
of employees
registered
3,3
posts per day
on average
50%
of use
on the mobile app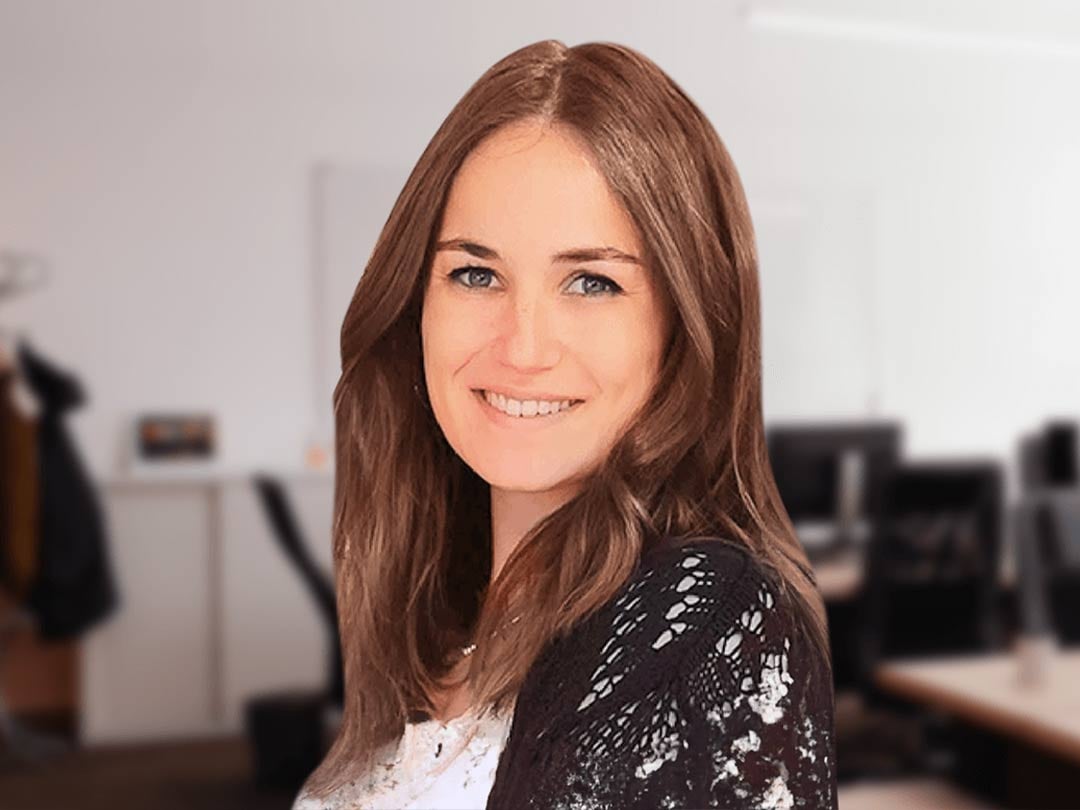 The information was strictly top-down, meaning that only the management was expressing themselves. Therefore, it was necessary to implement a suitable tool that ensures cohesive and cross-functional internal communications.
Ophélie Lagranderie, Internal Communications Manager
Accessible performance indicators
It is essential for Le Roy Logistique to have the expertise of internal communication specialists to support them. The support program provided by Steeple has been very helpful, particularly with post ideas featured on the administrator's homepage. In addition, the progress points have enabled tracking and discussion about their community, including positive aspects and areas for improvement.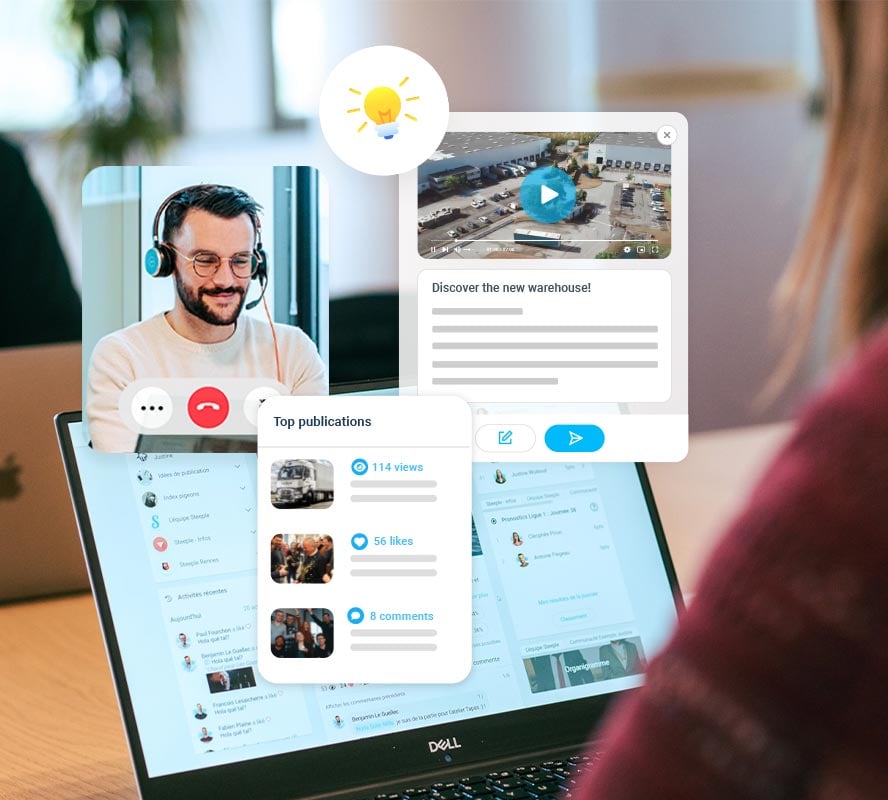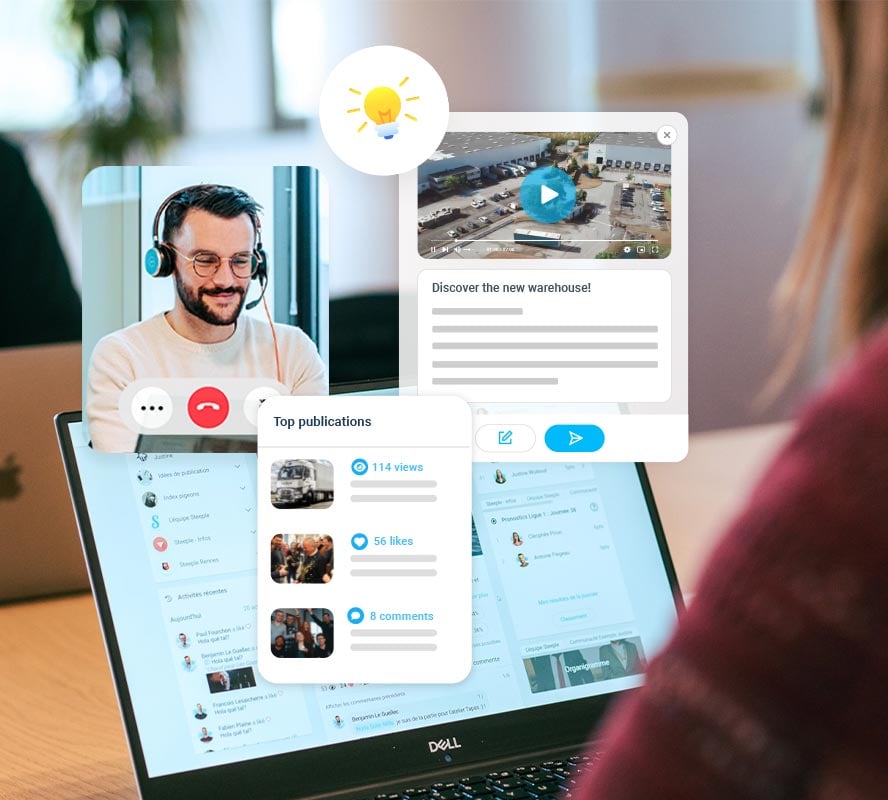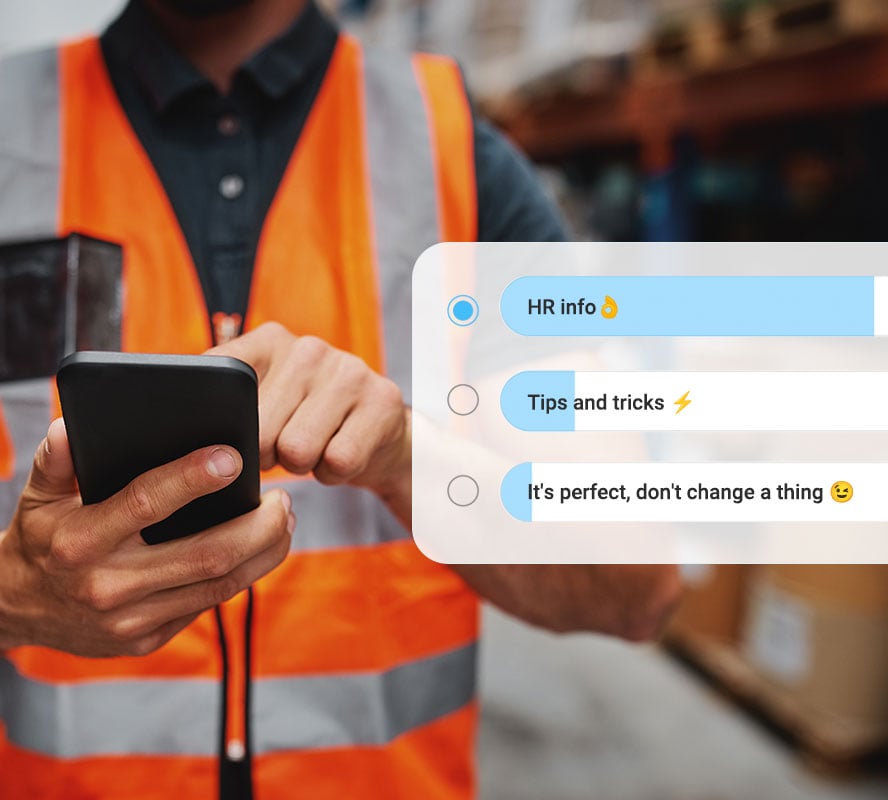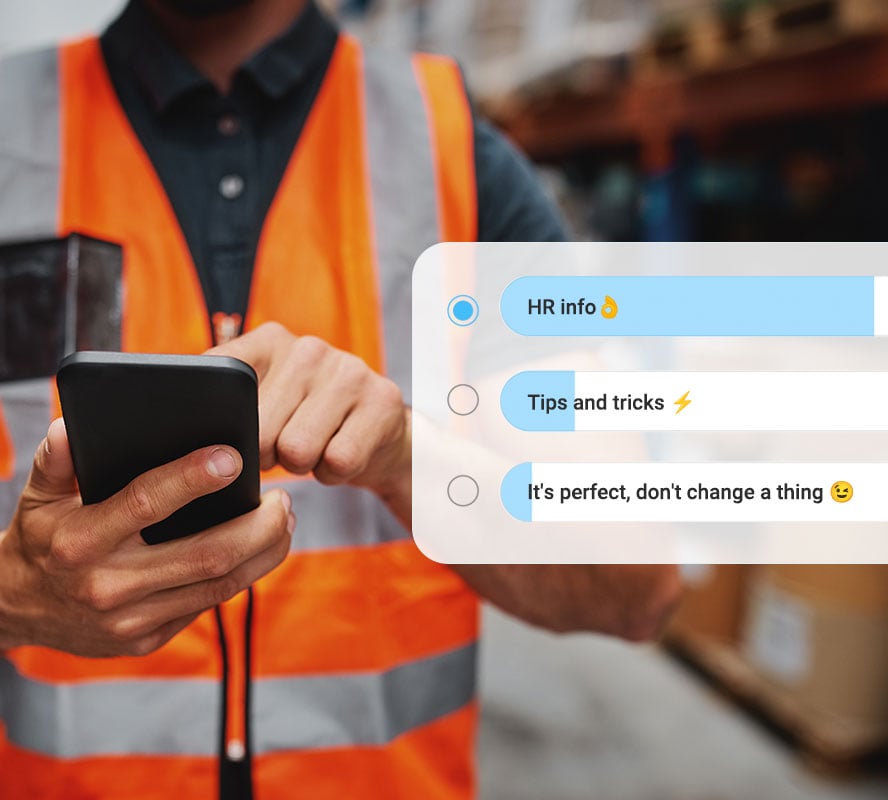 A participatory communication
Le Roy Logistique wants everyone to get involved in the community and make a contribution. For example, surveys allow collecting employees' feedback on what they would like to see on Steeple. The Internal Communications Manager has implemented 'Suggestion of the Week.' The principle is that everyone can send suggestions for books or documentaries they appreciate.
A priority : engaging employees
Popular features
It's easy to measure interactions on posts thanks to the statistics in the monthly community trends report and the key indicators in the dashboard. It's a useful way of finding out whether a post has been a success and repeating the concept!
The gamification system is also important, as employees appreciate the Predictions module. The company uses the Top contributor module to create more interaction and involve employees in a fun way.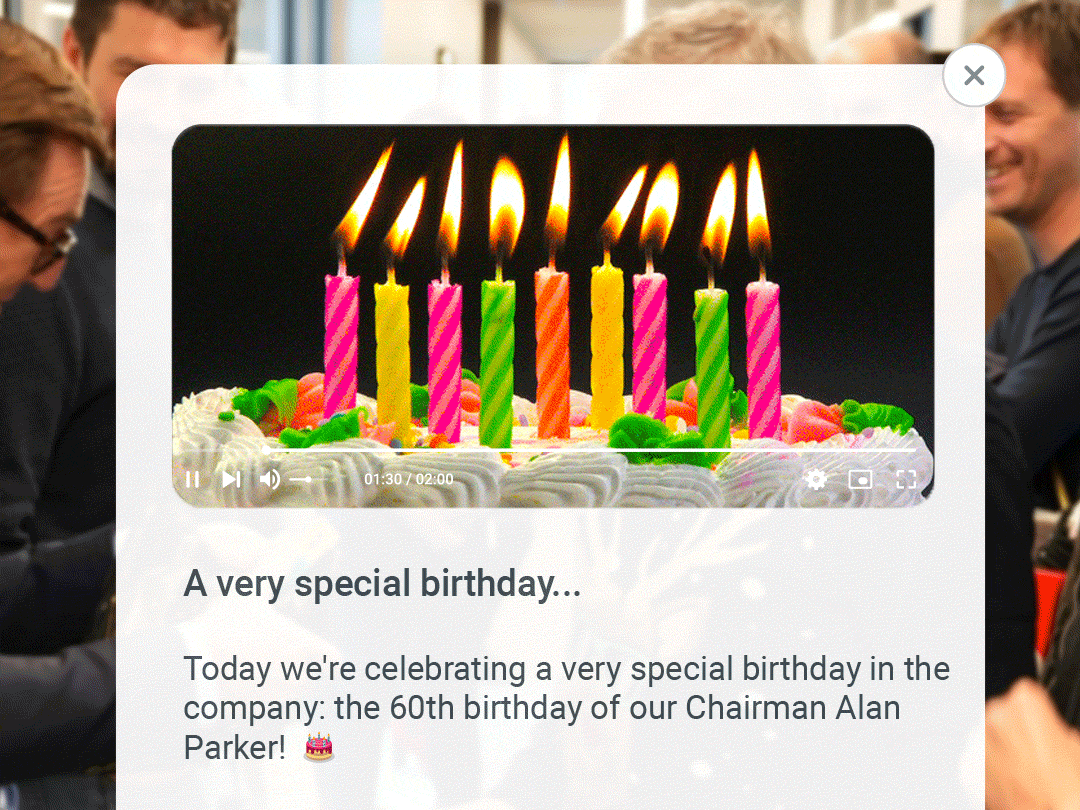 Some time after the implementation of Steeple, the company celebrated the president's 60th birthday. A humorous video involving all employees was published to show our appreciation. He was deeply touched !
Ophélie Lagranderie, Internal Communications Manager
Discover other client testimonials
Ready to reinvent your internal communications ?
Discover all the features of Steeple in a personalised demonstration.